One of the difficult parts when prototyping  a new project is to find reliable power sources that don't cost you too much. Here I'll show how to refurbish dead battery packs by stripping them down, testing each cell and combining cells to produce a new pack.
I've been pretty luck with some of my recent finds, an old electric cycle lithium pack, they seemed only to have a faulty connector to almost dead Apple MacBook Pro batteries, so I decided to tear them down to see if there was something profitable.
Here is a look at them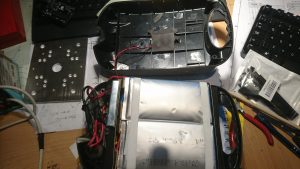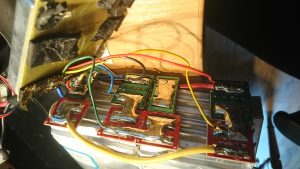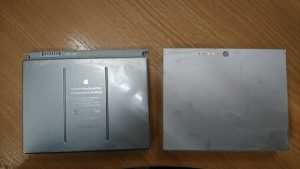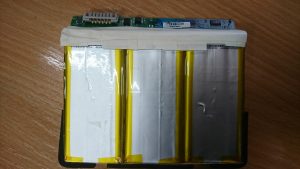 So next step is pull the packs apart and get each individual cell out, i know this is a pain, particularly when they may already be made int eh size you want, but time spent here will save a lot headaches and pain later.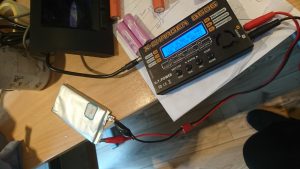 so above we have a cell on charge, this is from the bicycle pack, didn't find any information on google about this one but by calculation should be 4.25 amp, so a pretty good size. note start of slow, so i set the charger to 500 mA and checked regularly  while it was on my desk to make sure it was not getting warm, if it does start to get warm its a good sign that cell is dead, chuck it. equally if after charging and left unused for a few days you check the cell and find its dropped voltage say over 0.2 Volts, its a cell thats probably going to go bad, chuck it.
Go through all the cells you have, charge them and make notes of their voltages and when you come to make up your battery pack, check the cells have not lost voltage, only use the best ones you find, this is the same for the famous 18650 cells that are used in laptop batteries.
I would also recommend however tempting they seem dont get fooled into buying lithium cells from china or anyone that claims supper high capacity cells and really cheap prices, you will only get disappointed when you find out in fact they only hold a few hundred mA at best.
so why do i want these cells, what am I planing with them, I will show you all soon but for now a quick gimps (ignor the lead acid batteries on it, there just for testing as i had them to hand), enjoy – keep safe